Conversion Rate Optimisation Agency
Why optimising your website is the most important activity for business growth
Few people appreciate the true potential that conversion rate optimisation can have on their business. And the ones who do, win!
Most websites convert less than 5 out of every 100 visitors into a lead
What about the other 95 potential customers? They leave and may never come back.
This makes it very expensive for business owners to grow their business in a sustainable way.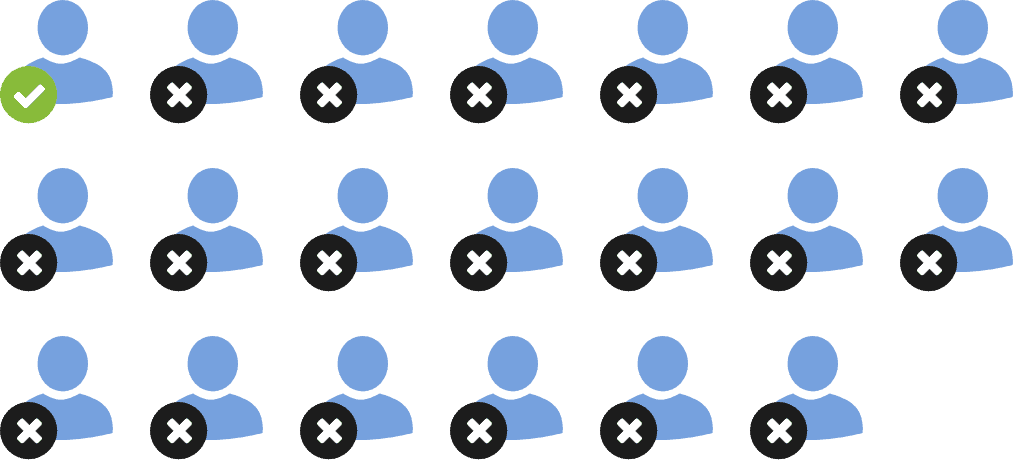 Optimisation helps you gain more customers for less advertising spend
Once your conversion rate has increased, you're more profitable. This opens up opportunities for expanding your market reach and winning more business over your competitors.
This creates a cycle of growth that you just can't get from other marketing methods.
By not optimising your website, you're stunting business growth
Every day that you have a sub-optimal conversion rate, you're losing potential customers.
Many of your website visitors who leave your website aren't leaving because they're not interested in your products or services. They're leaving because they're confused. Our job is to make visitors take action!
Let's chat about your goals today!
We love to talk with business owners about achieving incredible returns on the web. To find out if we're a good fit for each other, the best next step is to have a short discovery call with one of our digital experts.